How to Survive the Housing Market Crash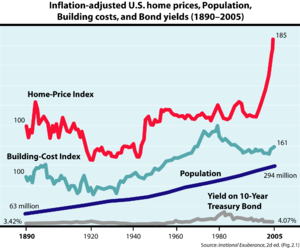 With the economic crisis at hand, many markets were affected. However the market which, in my opinion, is affected the most is the housing market. It affected everyone from home-owners, to landlords ,to singles living in an apartment, to family oriented homes. The recession did not discriminate. With ranged effects from having to share a home to losing a home. I am experiencing quite a few problems myself: My home's value dropped almost $10,000, I owe more than the house is worth, which is my biggest problem, and I have to share my home with others to be close to making my monthly payments
First of all, the housing market first stumble was in 2006. Sales were decreasing left to right. Prices were falling. Thinking that things only could get better, I buy my house early 2007. Being only 21 years old, I did not have many responsibilities and the total household income, between my mom and I, was enough to keep up with payments and maintenance. In spite of this, summer of 2008, the economic crisis came and knocked my front door wide open. Not making the same number of hours and bonuses at work, I no longer made the 20 percent increase in yearly wages that I depended on. I could not afford to pay mortgage on time and I was constantly in contact with the bank proposing deals and post-marking payments to my convenience. Banks offers loan modification, repayment plans, and possibly refinance to try to catch-up. Or a more drastic measure would be a short sale. Unfortunately, the value of my home dropped almost $10,000.
Given that, I now owe more than the value of my home. As a result, I did not qualify for the help that was given to bail homeowners out. The same banks told me they cannot refinance my home, like they did for others, because of the amount I owed compared to the value of my home. I had to come to an agreement with my lender on a repayment plan even though I knew I could not afford it. It simply made my monthly payment higher to pay off the delinquent amount. While it reassured the lender, I continued searching for assistance. The bank finally approved a loan modification which paid off the delinquent amount of over $8,000, six months worth of mortgage. My account was made current, however I still need to continue making my monthly payments and soon payments to the second loan, the modification.
Since I'm still not able to make the monthly payments and the additional payment for the modification, due to the economy, I rented out two empty rooms in the house. Many people are having the same problem so it was not hard to find someone. First there was a friend that needed a place. He is single and does not require much space so I rent him a small room. Convenient and cheap for him. My older sister who has been having difficulties paying rent and bills at her town home finally decided to move in. She pays me forty percent of the mortgage for the basement which was split in two to accommodate her and her children. With the money from my tenants, my mom and I only have to take care of the bills, which were bit higher, and $500 for the mortgage.
Though it is easier financially, we have problems with small stuff like; to whom does certain things belong, moving the four cars around the driveway, who should do certain chores around the house, and the most annoying, family saying they're a bit short on rent money. But they always come through and things are easier even though I had to sacrifice some of my space.
Basically what I am trying to say is getting help, even from the government banks, takes effort. Call your banks. Let the lenders know the situation. They are willing to help those who look for help. Banks want their money eventually, they will look for a solution to get it. If fortunate and are not so much in the hole, Freddie Mac and Fannie Mae are banks the government has put in charge to help the housing market. Have a word with them. They will refinance for better rates if the numbers are not upside down like mine, in which a owe more than the value. If the issue is a few hundred bucks, try renting a room or the basement to someone trustworthy for a while. Many solutions are out there. Evaluate the situation and decide what is the best move. Just do not stay quiet. Get the help as soon as possible.