How to Apply for HUD Housing in Texas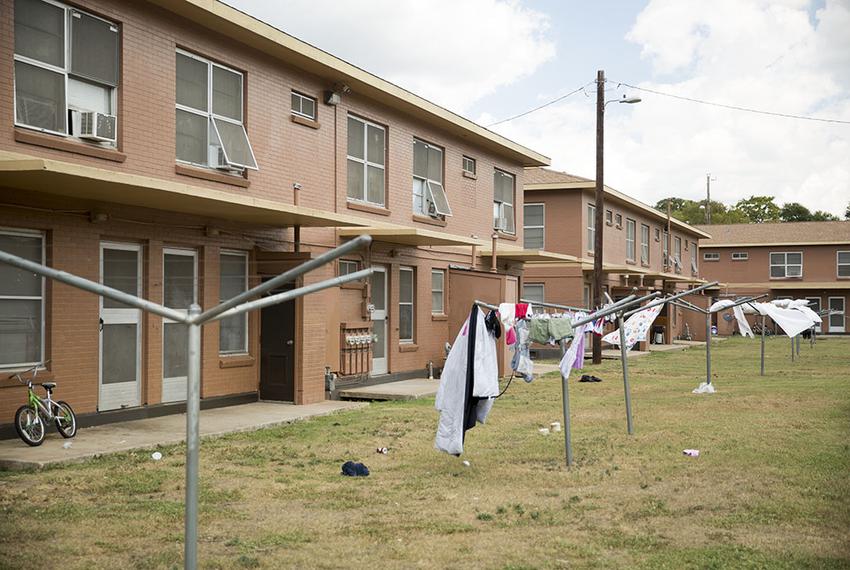 The U.S. Department of Housing and Urban Development (HUD) is a federal program that provides housing assistance to families. The Texas division of HUD, also known as the Public Housing Agency (PHA), provides a program that allows people to find affordable housing within their economic means in Texas.
Step 1
Contact your local Public Housing Agency (PHA) in Texas. Each area of Texas has a local office of the Public Housing Agency. Because the waiting list to receive assistance is long, it is best to apply to more than one Public Housing Agency in your area. In addition to providing you with a voucher to help subsidize your rent, The Public Housing Agency also will provide a list of houses and apartments in Texas who accept HUD vouchers.
Step 2
Complete and submit your HUD application. The information required on the application includes the names and ages of all the people who will reside in the home, the estimated anticipated yearly family income and the name and number of your current landlord.
Step 3
Submit the required documentation to the public housing field agent. The documents required are birth certificates, tax returns and a signed release form. The release form is required to give the PHA office permission to verify pertinent information from your employer, previous landlords and financial institutions.
Step 4
Receive approval. Upon approval, your name will be added to the waiting list for homes in Texas. Once your name comes up on the list, the public housing agency will contact you.
Step 5
Select your housing. You will be given a list of homes to view in Texas. After viewing the houses, determine which will work best for your family.
Step 6
Sign the lease. The Housing Authority will go over the lease and explain to you your responsibilities as a tenant. Afterward, you will sign the lease together.