Alaska's Matanuska Valley: Housing Market's in a Slump, But Don't Lose Hope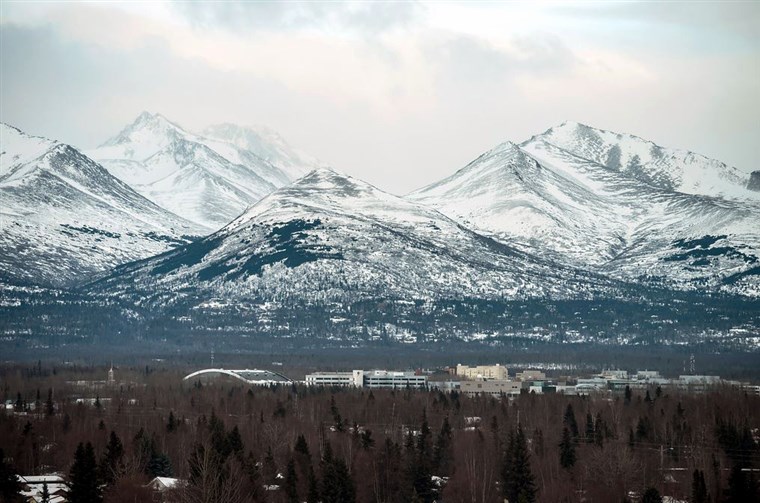 Living in the Matanuska Susitna Valley, located in southcentral Alaska, has long been a dream for some people. Even though the city of Wasilla has a sales tax and your next door neighbor could rival Jed Clampett for "Redneck of the Year", people still want to live here. It used to be because buyers could find a house with at least an acre for next to nothing compared to the cost of homes in Anchorage, roughly 45 minutes south. Interest rates were low, builders were tossing houses up faster than a wildfire running through acres of beetle-killed spruce and people were desperate for a little slice of heaven to call "Home."
Not anymore.
Interest rates are up, albeit slightly. This has lead to a major slowdown in the mortgage industry. Add to that the people that are having a hard time making the mortgage payments on all of those houses they bought two and three years ago. They are having to sell their homes to get away from the banks and the possibility of increased payments on their adjustable rate mortgages. This is leading to over-saturation of the local market. Builders have actually stopped building houses in their planned communities and are selling off the lots one at a time because there is no customer base for their homes.
Houses in the $350,000 and above market are listing in large numbers and going stale while waiting for buyers. Sellers are making major concessions, trying to lure potential buyers into a sale. There are currently approximately 200 homes with an asking price of $350,000 or more that are on the market. Some are newly listed within the last few days, but a couple of them have been waiting for a new owner for over two years. One of those that have been listed for that length of time falls into the luxury homes category, being priced in the $1,000,000 or more range.
By comparison there are homes in a much lower price bracket that have been on the market for extended periods of time, as well. But not many of them. Right now there are just under 800 homes listed for under $350,000 in the Matanuska Susitna Valley. The oldest listing has been there for almost 800 days. That's right… days. However, it is a small, single-room cabin in a remote area of the Borough at a rock-bottom price of $37,500.00. So don't let the amount of time on the market deter you from listing your own home. A better example is probably the roughly 700 homes that have been closed on in the last six months. There are a decent number of homes that have recently been sold within 30 days. This does not include the 200-plus homes that are in the process of a sale.
So what does all of this mean to today's homebuyer? It means it is your time to shine. It is the perfect time to make demands and ask for serious concessions on the part of the seller. And what does it mean to potential sellers? It means that you are going to have to take a long, hard look at your home and decide how much patience you have. You will also have to decide, preferably before you list your home in today's market, what you want out of the sale. Are you willing to pay a portion of closing costs or drop your price significantly? Have you given anymore thought to upgrading your flooring? Not because you want to continue living there to appreciate it but because it just might be that "one thing" that puts your home head and shoulders above everyone else's. It's a tough market, but it's not a hopeless one. Just be prepared no matter which side of the transaction you're on.