Your First Apartment: How to Make a Cheap, Contemporary Coffee Table and Shag Rug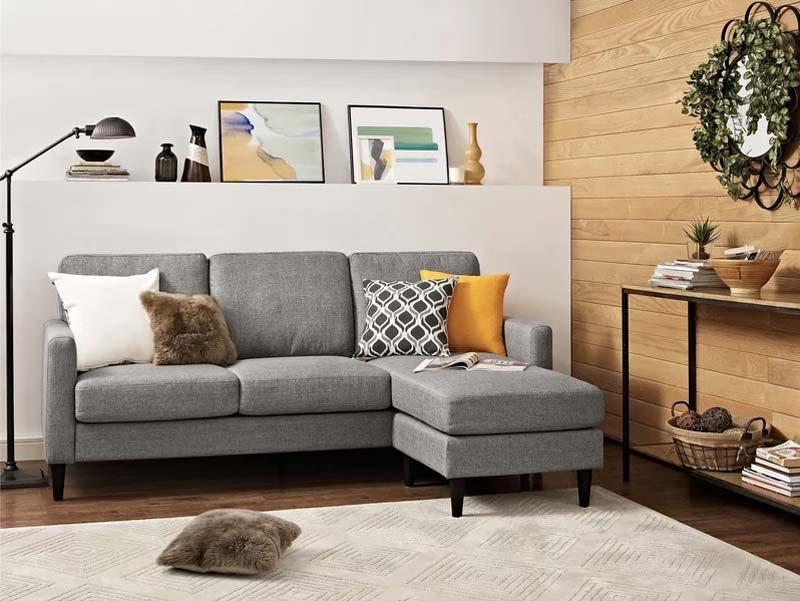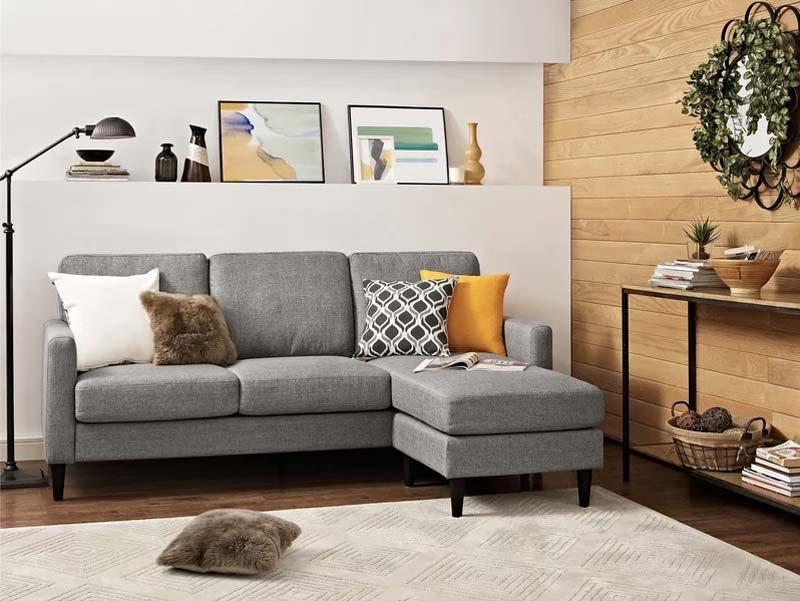 Most good-sized coffee tables run from the mid-hundreds to the three hundreds. When I was in college and had my first apartment, I couldn't afford to buy a coffee table with that kind of money. I barely had enough money to buy coffee! My brother had this gray, square folding table that we were going to toss because we were upgrading to an actual dining table, but I decided I could just cut the legs of the table and make a coffee table out of it. All I needed was a hand saw, some bicep strength, and a measuring tape to make sure I made each leg the same length. I cut it so that the table was as tall as the bottom cushion of our couch. It was chic, contemporary, and easy to tuck away when we needed to use the entire living room space! Plus, because the top was made of vinyl, it could get wet and was easy to clean up. It also didn't have the wood ridges that some coffee tables have that are perfect for crumbs to crawl into. When you make this coffee table, make sure you replace the rubber bottoms when you're done cutting off the legs. You can buy the table at Target for 28.99, a fracture of what you'd be paying if you bought an actual coffee table!
Shag rugs are really in right now, but they are also expensive, especially if you want a good-sized rug and not just an "accent rug." You can buy fur material by the yard at Walmart, Joanne Fabrics or Hancock Fabrics. I got mine from Walmart at around $13 dollars a yard. It's a lot cheaper than what it would cost to buy one ready made. The only thing you have to do is buy a rug stopper to put underneath. A rug stopper is a fabric that is somewhat rubbery in texture. It keeps the rug in place. You can sew it on or glue it on. If you don't put a rug stopper underneath, it will be annoying to constantly have to put the rug in place.
The picture doesn't show the coffee table I made, but it shows the shag rug. (it doesn't appear shaggy anymore because I put it in the dryer.Caution: do not put shag rug in the dryer)
A few more notes regarding the picture above for those who are new to decorating a living room:
Aside from a coffee table and a rug, living rooms should never be without lamps. The ones in the picture were from a thrift store. I favor the cylinder shapes with a subtle tint of brown or cream in them as opposed to the white, cone shapes. The white lampshades don't create the homey feel.
2. Also, the L-couch is actually an old, ratty couch stripped of it's original back cushions and replaced with large khaki-colored pillows and a matching slipcover made by a friend. The slipcover fabric only cost 103$ for about 14 yards, and it's great because it's washable. If you know someone who can sew, a slipcover is a great, cheaper alternative to buying a new couch that you won't be able to wash.
3. If you're really running on a low budget and need some side tables, short, folding, metal bar stools will do the trick. If you buy a black fold-up table, black bar stools will match.