How to Find Cheap Apartments in the Twin Cities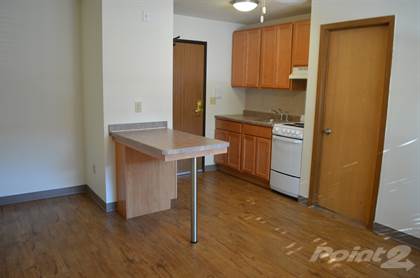 There are many different ways to find good, cheap, reliable apartments in many different cities across the nation. One of the harder cities to find one in is in the great Minneapolis and St. Paul cities of Minnesota, more commonly called the Twin Cities. These cities are growing larger each year and living spaces are getting harder than normal to find, however with the great internet and all of the resources now available, an easier solution than walking around hunting for "for rent" signs has proved available. There are now such sites as rent.com, apartmentfinder.com, craigslist.com, apartments.com, apartmentguide.com, move.com, and aparmentsearch.com. It may be harder for the non computer savvy individual to go to the sites and find any information. For these people there are the new apartment books that can be found near many different newspaper distribution machines and in many convenience stores. To receive one of these books you have to be in the city in which you are looking for a place to rent. This may prove difficult for those of us that live farther away and don't want to drive to the city to get a book.
One of the easiest ways to find a good cheap apartment in this day and age is to look on the internet. Simply typing in "apartments for rent in Twin Cities" in the address or search bar will deliver a whole slew of results. Determining which site is the best to use is the issue. In my experience I have found that some of the best sites are rent.com, apartmentfinder.com, craigslist.com, and apartmentguide.com. Each of these sites is special in their own way. Craig's List is full of ads added by individuals. In most cases you can find rooms to rent, houses to rent, or even places to live if you are willing to provide simple chores for whoever owns the residence. There are also many ads from apartment offices that have apartments for rent. Many ads also display the price that is offered. On rent.com you can expect to find a quality company owned by eBay. This site allows you to enter the city, state, move in date, and the price you are willing to pay, as well as the size of apartment you are looking for. They also have a mailing list that you can join for updates when a new apartment matching your search is posted. On apartmentfinder.com you can expect to find basically the same thing with a little bit different results and a tad more complex interface. On apartmentguide.com you can find almost every need for moving. You can search not only apartments, but jobs, internet, utilities, and moving companies in the area you are trying to relocate to. If you run the search in the address bar you are likely to also find some apartment finding sites that offer a reward if you choose an apartment you find on their site.
If you choose to go by a more traditional approach you can always search for newspapers in the area and look through the classifieds to find a place. You can also drive to the city and find an apartment book to look through. Many of these books are put out by Apartment Guide and also contain valuable information. They will list the prices of different apartments as well as the address and phone numbers that you can reach the different complexes at. There are many different ways to find apartments and from experience finding an apartment in The Twin cities is easiest by running an internet search for apartments in your price range. Many of the sites also have photos so that you can see exactly what kind of quality you can expect for the price.