How to Find Cheap Apartments in Mililani, Hawaii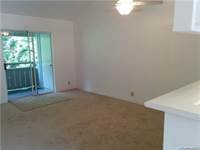 The community of Mililani is located in Central Oahu and boasts a population of approximately 30,000 people. For those who work in Honolulu and want to enjoy the island lifestyle without paying the tremendous rents in and around Waikiki, Mililani offers an excellent alternative. Although many wealthy individuals and families flock to Mililani because of its suburban lifestyle and reasonable home prices, rental properties remain well within reach for middle income households. Here are some tips on how to find cheap apartments in Mililani, Hawaii.
Mililani is comprised of two parts – the older part west of H-2 known as Mililani Town, and the newer section east of H-2 known as Mililani Mauka. In Mililani Town, you will find shopping centers, restaurants, a movie theater, and everything else you need. There are also several good public schools located right in Mililani. In fact, you will find that the only reason rental properties are cheaper in Mililani is on account of its central location, specifically its proximity to the ocean. But if you plan on having a vehicle on the island, getting to a beach, any beach, is not going to be much of an issue.
There are several excellent sources for finding cheap apartments in Mililani, Hawaii. One of those sources can be found right online at MyNewPlace.com. Web sites such as MyNewPlace and Apartments.com are a go-to for homeowners looking to rent out apartments in suburban communities such as Mililani. Many of these homeowners live on the mainland or Japan and rely on the Internet to do most of their business. Others hire property managers, who regularly utilize such web sites in order to increase their volume.
Another terrific source for finding cheap apartments in Mililani, Hawaii, is Craigslist. On Craigslist, you can find attractive home shares, swaps, and inexpensive rental units, along with pictures of the property and contact information. Of course, on Craigslist, as with any site on the Internet, beware of scams. In general, you should not rent a property sight-unseen, though for many people arriving from the mainland, this is the easiest and most efficient route to take. However, you should contact someone on the island of Oahu to check out the property in your stead. Price similar units in the community, and if one price looks too good to be true, it probably is.
If you are on the island of Oahu, finding a cheap apartment in Mililani is much easier. Head over to Mililani Town Center and check the bulletin boards in the stores. Or ask the clerks. Local newspapers such as Midweek are free and can give you a good idea of what is available. Don't forget to check out the Honolulu Advertiser to view its current listings.