Comparing the Atlanta Housing Market to the National Average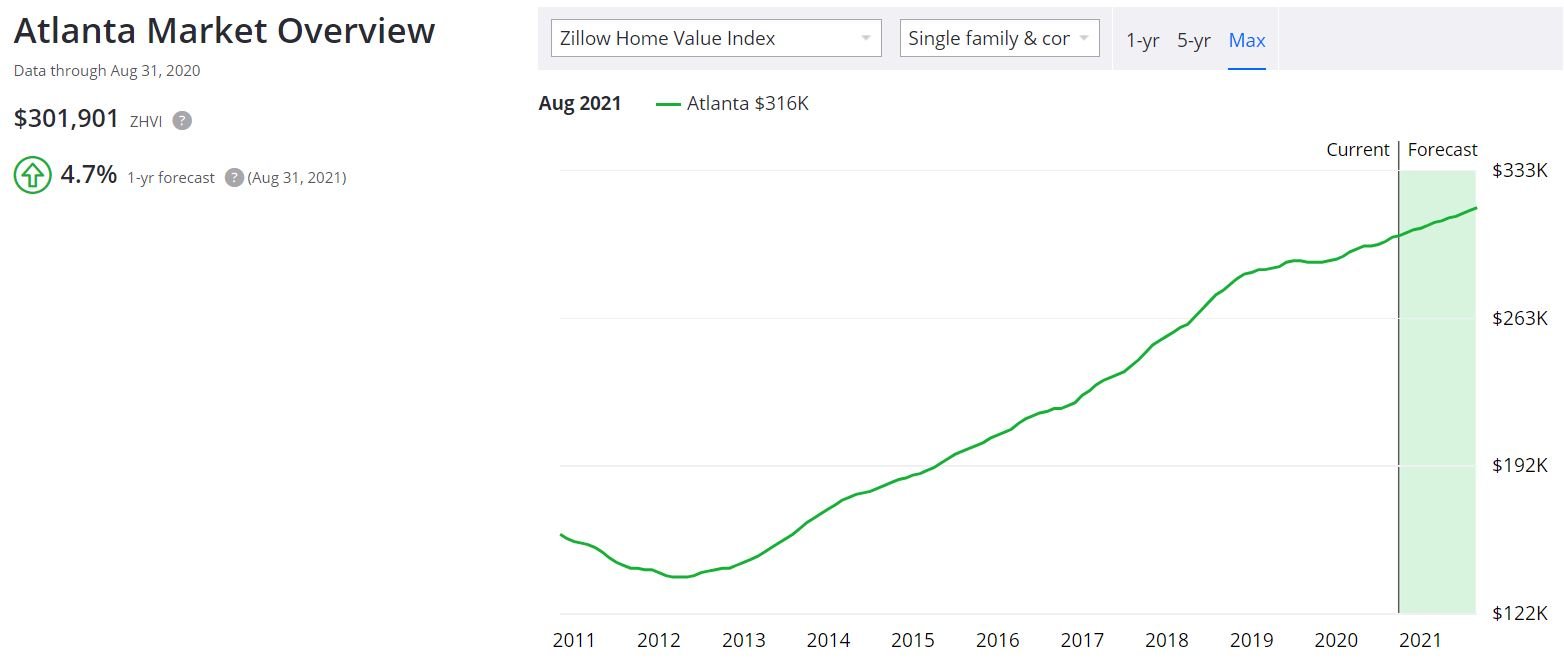 Recently the United States Census Bureau released figured with respect to new home sales. In the report, the Census Bureau states that the average price for new home sales in the US is in the area of $250,000. Understanding that this is an average of all new US home sales, I decided that this just doesn't mean a lot to people in Atlanta, so I decided that I would use that number as a basis to research a few things here in the Atlanta metro Area. After spending time browsing through various realtor sites, classifieds and general web searches, I came up with some interesting finds.
Exactly how much house will $250,000 get in Atlanta?
Just like most major cities in the US Atlanta has a very different pricing structure depending on your neighborhood. Simply crossing a street can increase or decrease your home value by $50,000, but the answer to this question is a lot. I found that $250,000 can generally get you a large five bedroom home with a basement in any of the metro Atlanta districts. Recently Good Morning America did a segment about a downtown Atlanta 4 bedroom home on the market for $52,000. I repeatedly found that for the average family, many of the homes on the market for the $250,000 threshold for this assignment were overkill for the average family of four. The Recommendation for home buyers is to try to stay away from overpriced new homes and look at foreclosures and short sales.
So, what is the average price for homes in Atlanta?
This question really has to be answered from a couple of different angles. For new homes, I find that when looking at the single family 3 bedroom homes the average price feels like about $180,000. When you factor in pre-owned homes, you get a dramatically different answer. The average of the 2 feels like it fits in the area of $130,000 – $138,000. We don't even want to discuss throwing in the foreclosures into that mix as the price drops dramatically.
Recommendations to Buyers and Sellers
Before we get into this, it's important to note that federal regulators are now proposing legislation that would require new home buyers to come up with a 20% down payment on a new home. For buyers, if you know you're going to buy a home then now is the time to act and avoid the 20% down payment if this piece of legislation passes. For Sellers I would give the same advice. Contrary to what lawmakers believe, 20% down would alienate a huge amount of potential buyers. If you don't think so just answer this question. How many people do you know that have $50,000 cash sitting around. This legislation will simply make a bad real estate market even worse.
More from this contributor:
Things to consider before buying a foreclosure
How to survive when living from paycheck to paycheck
Identity Theft Horror Stories