Find Low Income Housing in Ohio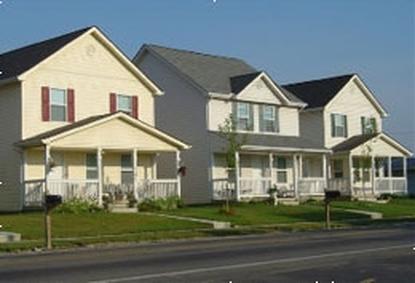 Are you a resident of Ohio who is looking for affordable low income housing? Residents of Ohio desperately need good, livable housing. With the recession going on, a lot of houses are vacant but not in livable condition. This limits the choices for available homes. Families who can't afford much sometimes have to live in substandard housing because it's all they can afford. There are government programs that can help you find low income housing in Ohio.
What are low income housing programs?
HUD (Housing and Urban Development) and Section 8 are programs funded through the federal government to help families with very little income to obtain good housing. To apply, you must meet federal income requirements and be eligible for the program. Once you submit the application and are approved, your name is placed on a waiting list for housing. These lists can be anywhere from 1-3 years long. It's a good idea to apply early, but expect to wait. Sometimes in cases of extreme emergencies, you can be placed sooner.
What are the requirements for low income housing assistance programs?
Eligibility is determined by a number of factors. To be eligible, you must be at or below the federal poverty level, qualify as elderly or disabled or as a family, and be a U.S Citizen. They may check with your previous landlords to see if you would be a good tenant.
Where and how to apply:
Section 8 housing available in Columbus:
To apply for low income housing programs in Columbus, contact:
The Columbus Metropolitan Housing Authority
880 E 11th Ave, Columbus OH 43211-2771
HUD Low income Housing Program of Cleveland, OH:
Cleveland is now accepting applications online for their low income housing program known as Section 8. Section 8 is a federal low income housing assistance program for individuals and families. Under The Section 8 program, the tenant pays 30% of the rent and the program subsidizes the remainder. Eligibility requirements and income limits apply. To apply online: go to http://www.section8programs.com/clevelandohio.html and fill out the online application.
Low income housing programs in Cincinnati, OH:
Cincinnati Metropolitan Housing Authority
16 West Central Parkway
Cincinnati, OH 45202
To find available houses and apartments go to http://www.cintimha.com/Family.html
If you have a property for rent and would like to receive Section 8 vouchers, go to the above web address and apply. The property has to be inspected and approved before you can accept vouchers. Certification is usually for 1 year and must be renewed for the next coming year to remain eligible.
When you apply, you will need to:
Provide names, birth dates and any important information about the people in your household.
Provide names and addresses of former rental units or property managers.
Bring proof of bank accounts or other financial information.
You can stay on the housing program as long as you remain eligible and comply with the terms of your lease.
Resources:
http://www.hud.gov/renting/phprog.cfm