How to Find Cheap Apartments in Tampa, Florida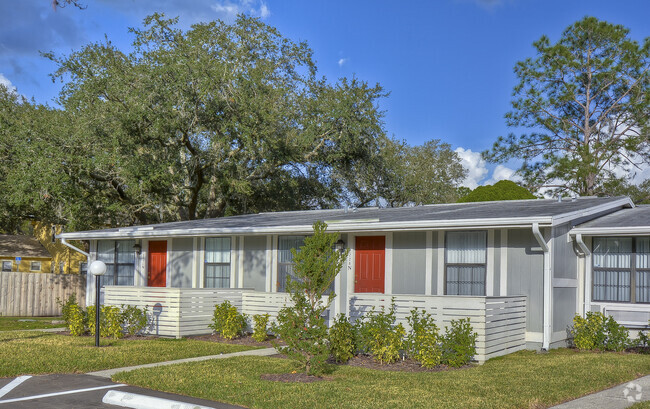 Tampa is a large and vibrant city with an inviting year-round climate and plenty to see and do. Transplants to the Tampa area from other parts of the country, such as the northeast, cherish Tampa's warm weather and laid-back lifestyle. The cost of living in Tampa is also relatively inexpensive, considering it is a major city with remarkable appeal. Here is how to find cheap apartments in Tampa, Florida.
The best place to start to find cheap apartments in Tampa, Florida, is to visit apartments.com. Normally, I would recommend checking websites such as Craigslist first, but Craigslist fails to break the city down into its numerous vicinities, and it can be difficult to find an apartment in the area of Tampa you are looking to relocate to. Tampa is comprised of the following main areas: Brandon and its vicinity, Northeast Tampa, Northwest Tampa, South Tampa, and Sun City Center and Ruskin. The helpful map on apartments.com will show you these areas in relation to the Bay and St. Petersburg.
Many of the apartment complexes in Tampa are managed properties; few are privately owned. Most complexes offer many of the same amenities: a clubhouse, on-site laundry, storage space, a free fitness center, swimming pool, tennis courts, on-site management and on-site maintenance. That is why the photographs on apartments.com are so important to help you decide which Tampa apartment complexes to contact. The best feature on apartments.com is their virtual tours, which will show you video footage of the clubhouse, pool area, landscape, and apartment interiors. Floor plans are also conveniently offered.
Print out a printable brochure for each property you are interested in and contact each individual management company. One bedroom apartments generally range from $600 to $900 per month. Two bedroom apartments generally start at $800, and three bedroom apartments generally start at $1,000 per month. One bedroom apartments in Tampa can be awfully small, starting at just 500 square feet.
All told, apartments.com generally offers around ninety listings for apartments in the Tampa area. Once you have exhausted these listings, check out Craigslist to see if any additional postings catch your eye. Craigslist is also convenient if you prefer a sublet or a share. Shares are a great way to keep rent on your Tampa apartment cheap. And your monthly expenses – utilities, etc. – are essentially cut in half.
If you are visiting the Tampa area prior to your move, check out local newspapers for additional listings. Or drop by a local realty agent. Security deposits tend to be less in this area than they are in many states, especially high-priced areas in the northeast. Good luck in your search for cheap apartments in Tampa, Florida.